Our annual team-building trip got postponed last week when we found out the highway was being blocked by a group striking about a traffic accident. We were heading up to Jiri, the gateway to Mount Everest, for 4 days of trekking and team-building and everyone was disappointed of course that we couldn't go. Apparently a truck and a bus got in a small accident but tempers flared about whose fault it was and a mob supporting the truck driver decided to beat up the bus driver.
A political organization then gathered people to declare a strike to close the highway and block all traffic until the government gave compensation for the bus driver's injuries and promised protection for these sort of incidents. Then the government didn't respond to their demands or show up for meetings and things got worse and well with people burning tires, wielding bricks and long bamboo sticks we decided it might not be the safest idea to go there.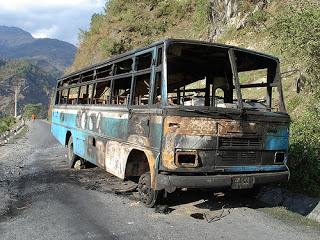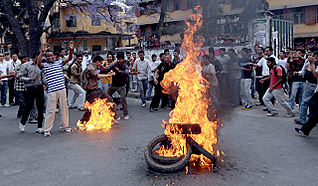 (Note: These photos are from previous strikes in Nepal.)
It seems there are two extreme ways to deal with things in Nepal:
Slow and bureaucratic. The government, aid/charity and other organizations love meetings, committees and paperwork more than anything I have ever seen. Next week will mark 3 and half years that the country is without a constitution with many deadlines already passed and nothing to show at this point.
Strikes! At colleges, in neighborhoods, certain districts or the whole nation-wide it seems strikes are an accepted way to deal with things. Life comes to a stand still, travel is interrupted, businesses and workers lose money, people get injured, etc.
So on last Friday we decided to try something different for our monthly team-building/community service event. At 1pm I presented the challenge after playing U2's "Where the streets have no name" through the office speakers. Our community like the rest of Kathmandu and Nepal doesn't have street names or addresses. Mail is not delivered door to door, you can't order pizza and give your address and FedEx/UPS simply call to get verbal directions to your home or office. I remember when I first came to Nepal and went to get a SIM card for my mobile. The form had a big square box with the label, "Address:" I asked what to put there and they told me to draw a map to my house. Seriously.
So Friday was the day the CloudFactory team was going to unite to crowdsource the task of giving Bhaisepati Awash (our community) addresses. They had 4 hours to create a signboard to post in the community with a map and street names and they had to get out into the community to get people on every street to agree to a name for their own street. They collected ideas and suggestions and got a minimum of 25% of people on each of the 27 streets to agree on one name.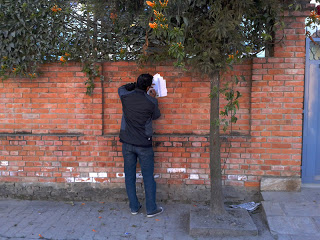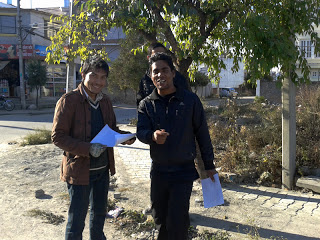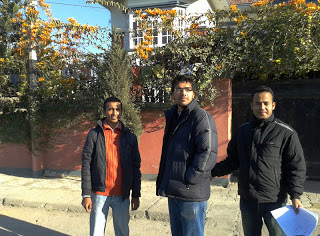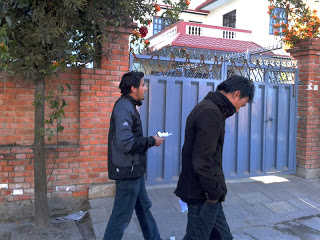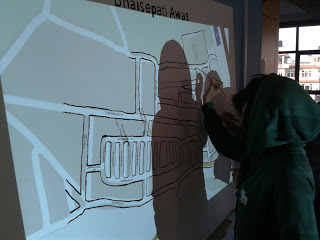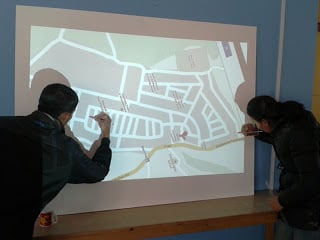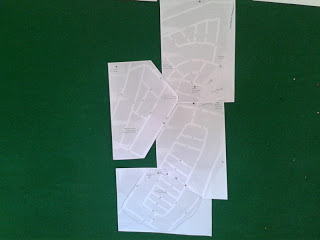 Back at the command center (CloudFactory office), people were using Google Maps to create a graphic and project it onto a big wooden signboard where they traced and then hand painted the streets and finalized street names.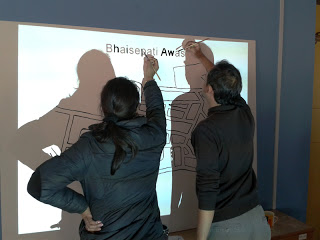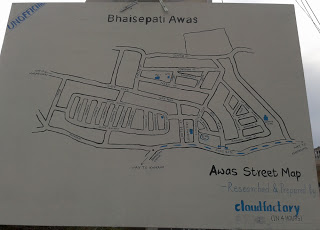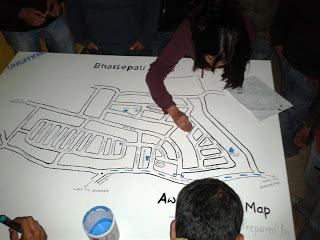 It isn't fancy but for 4 hours of work it raised awareness in the community about the value of street addresses and got people talking. In fact, some local groups were not too happy with our little team building project because they said they have already been working on this. In fact, there has been a local community group for years and years with the intention of doing this but they couldn't agree on how to name the streets or where to start. They objected to us posting the signboard and wanted to hold meetings first to approve even the temporary posting of our signboard.
We remembered the multiple meetings over one month that we had to attend just to get permission to hold the community wide cleanup and decided we would find a quicker compromise. We put a big "unofficial" label on the map and posted it in a less official place across from our office and told them we would only have it up for one week with the purpose of raising awareness.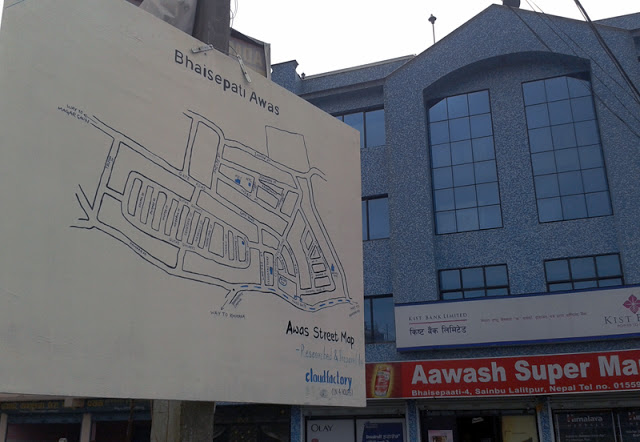 So the takeaways for us as a team?
The community crowdsourcing project was sprung on the team and they had to elect leaders, break down the work and organize themselves towards a very tight 4-hour deadline. There was technical, artistic, communication and organizational skills that were all put to the test. It was awesome to see everyone come together to pull off a project like this in one afternoon.
There are positive and less bureaucratic ways to help encourage our country to move forward in development. It is going to take the bright young leaders in this country to come together with positive actions, awareness and determination.
We also learned some things about how we can work better together as a team in 2012. CloudFactory is growing and there are many challenges ahead but we look forward to tackling them as a united team that is dedicated to using our skills, experiences and talents to bring change to the community, country and world we live in.
Image Courtesy: Anamitra, Nagarik, Robin Fall on Flickr.