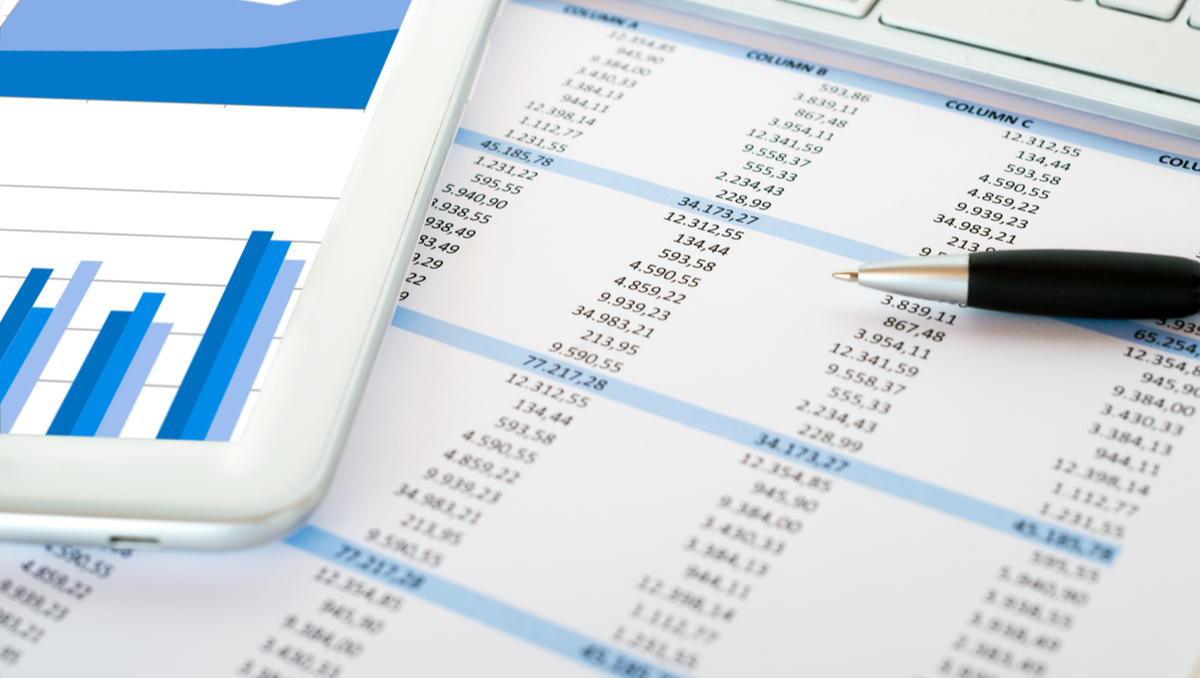 Data entry mistakes can be costly. To be exact, they can cost $6.2 billion. That's what it cost J.P. Morgan & Chase Co. in 2012 in an incident known as one of the most costly data entry mistakes in U.S. history.
In a subsequent report, the financial services firm cited failures that contributed to the loss. Among them: the firm's risk-modeling system, which required workers to cut and paste data in a spreadsheet. Workers inadvertently used the sum of two numbers, instead of the average, to calculate market volatility.
As a result, the system's formula underestimated risk by half, and trader Bruno Iksil, known as the London Whale, accumulated outsized credit default swaps positions in the market.
Errors like these are preventable, and they illustrate the tremendous value outsourced data entry services can provide to financial organizations large and small. A reliable data entry service that knows your business rules and understands how your data will be used can prevent mistakes and further, can surface business-critical information from sources like archived documents and transactional records.
Here are three ways finance organizations can benefit from data entry services:
1. Maintain data accuracy
The J.P. Morgan trading loss is a poignant example of what can go wrong when you rely on manual processes, such as copying and pasting data in a spreadsheet. Maintaining the accuracy of such critical records demands a strategic blend of automation and people. This is often the case in finance.
Automation can help reduce human error but requires a level of manual oversight to ensure data quality, accuracy, and integrity. Ultimately, automation outcomes depend largely on the people who design, deploy, and monitor the automation.
For example, if you use optical character recognition (OCR) software to extract data from financial records, the software will not interpret 100% of that information correctly. That's why no reliable data entry service relies on technology alone and instead applies a combination of automation and people who can monitor and validate outcomes. Trust, but also verify!
2. Ensure on-time data availability
Given the volume of data and myriad data sources common in finance, meeting the demands of scale can be difficult, especially for smaller organizations and teams. When you have a huge volume of transactional documents flowing into your operations, relying on an in-house team can make it difficult to keep pace with demand. If this happens, the risk of employee burnout grows, and your clients will likely be the first to suffer.
Long turnaround times can stunt business growth as well. After all, a financial report is often only valuable if it's reasonably current. The more recent the data, the quicker business leaders can use it to make critical decisions.
Data entry services can help you keep up with demand and greatly reduce the burden on your in-house team.
CloudFactory took on financial records transcription for a company to help them overcome a data processing bottleneck, reducing turnaround times from several days to 24 hours.
3. Get structured data
While financial firms tend to be in the habit of storing their records in structured formats. That means they conform to a pre-defined format, structure, or data model. If you apply for a loan online, the information you enter is being consumed by a database in structured form, based on the label associated with each field you complete online.
However, a significant amount of financial data remains unstructured, making it much more difficult and costly to make use of that data. Examples include transactional records in printed or scanned formats, or in some cases, application forms that have been completed by hand.
Data entry experts can extract this valuable information from virtually any data format — whether it is an analog document (e.g., printed receipt) or image file — and enter it into a software tool or database, transforming it into structured data. That's what CloudFactory did to help an insurance firm organize data received via email so underwriters could respond to requests for quotes more quickly in a competitive market.
CloudFactory can help
Data entry services are the secret sauce many organizations have used to improve customer experiences, innovate products, and disrupt entire industries. At CloudFactory, we've been providing data entry services for more than a decade for more than 360 organizations. We've developed the people, processes, and technology it takes to scale data entry without compromising quality.
To learn more, check out our guide to finding the best data entry services.
Outsourcing Data Transcription Finance and Insurance Automation & Back Office Support Data Entry