CloudFactory is the go-to platform for advanced crowdsourcing tools. However, our concerns extend beyond merely creating tools for getting crowdsourcing done. We are also actively looking for new ways to get the individuals and businesses interested in crowdsourcing to come together and trade ideas.
This is the reason we decided to create CrowdHack – a developer competition focused specifically on innovating new ways to use the 'crowd.'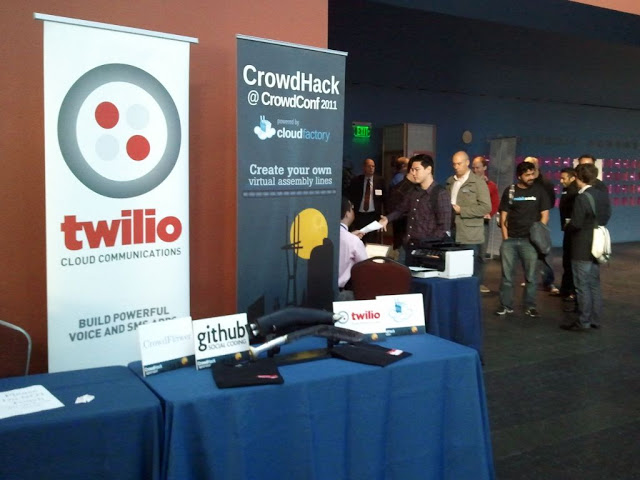 In case you are still wondering if CrowdHack is worth your while, here are top 5 reasons you should attend CrowdHack.
Get the Bragging Rights
CrowdConf is the leading conference on crowdsourcing and CrowdHack is the first-ever hackathon dedicated entirely to crowdsourcing hacks. Hacking something cool at CrowdHack is your sure-fire way to win the attention of key people in the crowdsourcing industry. What's more? If your hack is really great, you'll get an exclusive opportunity to show off your hack at the exhibitor's area of the main conference. CrowdHack could very well be your way to instant fame.
Learn New Crowdsourcing Tools
So, you have heard about crowdsourcing. You might know about all kinds of stuff that could get done using the crowd. You may even know it's potential to change the way work is done and save a lot of money for your business. But have you had the chance to get hands-on?
CrowdHack is an excellent opportunity to get your hands dirty with some real crowdsourcing. If you are not sure how, don't worry, we have got you covered. CloudFactory is running a 1-hour workshop as part of CrowdHack to familiarize you with tools, techniques, and CloudFactory APIs in order to help you hit the ground running. Come and explore CloudFactory's self-serve tools and you are bound to walk away from the event with the joy of knowing some new and better ways to get your work done.
Find Partners
CrowdHack is a rare opportunity to rub elbows with everyone from programmers to researchers to top companies and innovators in the crowdsourcing industry. Have a chat with them. Share your ideas, and find out theirs. Maybe find a new partner or a new solution that could change everything for your company or research. Or possibly a brilliant hacker for your next crowdsourcing project who is looking to solve similar issues as you are.
Pizza and Caffeine
There is something to be said for free pizza and caffeine when it comes to hacking. I love them. You'll love it too. It's the kind of fun you don't want to miss.
Win exciting prizes
At the end of the hackathon, you will be allowed to present your hack to a panel of judges (which includes key executives from GitHub and CloudFactory). If you could impress the judges with your hacks, you will be rewarded for your efforts with some cool prizes.