Word is getting out that CloudFactory is creating jobs that can change lives and communities. We are getting requests from literally all over the world to bring our Cloud Worker Program to their city or nation. But last week we received a sincere letter from a community in desperate need for job opportunities and it wasn't in Asia or Africa. It was from a town in South Carolina, USA.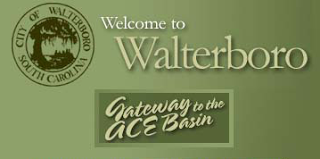 To this point we have been 100% focused on creating work for people in developing nations but this letter and the continued conversation since has accelerated our discussions about taking our program to first world countries like the USA as well. People all over the world need opportunities. But nothing says it better than this letter we received from Noel, a 70 year old man who cares deeply for his town of Walterboro, SC:
Hello Mr. Sears,
It is already evident to me that you and your company are professionals because you responded so quickly even though I did not have a fancy presentation. Thank you for giving me the opportunity to describe our town.
Walterboro is the county seat of Colleton County and is located on I-95 mid-way between Charlesto, SC and Savannah, Ga. We are 45 minutes from the most beautiful and pristine beaches on the east coast of the United States. Hilton Head Island and Kiawah Resort is 40 minutes away. Our Ace Basin is one of the largest protected sea coast and bird sanctuaries in the world. We have been blessed with nature's wonders and we are trying to be good custodians.
Walterboro, as with the entire lowcountry of South Carolina, is almost evenly mixed with between whites and African americans. In years past we were an agricultural area with tobacco being the big dollar crop. Over the years that has disappeared and now farming is a mixed bag of corn, cotton and small farmers.
This was a mill town for many years. Then the mills disappeared and jobs along with them. The people of this county have been slapped down every time it seemed they found a future. They are a resilient, hard-working, God fearing, fun loving, friendly people and they love their country. They have a lot of pride, they are extremely self-reliant and they love and take care of their families and each other.
Despite the old image of the civil war days, we are a mixed group of residents who work together, play together, go to school together and share a common desire to better ourselves and our community. Our schools are all fairly new and our education system is improving every year.
We have created a special training facility for any company who wants to come here and may need a facility to train the workers. It can accommodate farm equipment, electrical assembly, computer classes and classroom training. It is only a year old and is first rate facility. We have the University of SC campus here in town ready to offer assistance to any company wishing to do business here.
Mr. Sears, I have tried for two years to open a business here to give the people here a job. I am willing to risk my own money here. That is how sure I am of the skills of the workers here. They truly deserve a chance to have a good job and be able to plan for a successful future.
You give us a chance and I will see to it you do not have to spend a dime to hire and train your people. I will find you a facility and I can assure you of tax incentives. Please move us up in your schedule for consideration. 16% UNEMPLOYMENT Mr. Sears. WE TRULY NEED A CHANCE – WE WILL NOT LET YOU DOWN.
I only wish there was a test I could take or we could take to show you how productive our people are and this little sleepy southern town can be. You will not regret giving us an opportunity!!
Thank you for your time,
Noel ------- and my friends here in Walterboro.
CloudFactory has no operations in the US but we want to help give opportunities to people and places exactly like in the above letter. It may take some time because we have a long list of 79 other countries ripe for CloudFactory expansion but the US just jumped up the list for sure.
If you are reading this and have the privilege of being an entrepreneur or investor - let us put you in touch with Noel to see about how you could tap into the labor potential in Walterboro, SC.