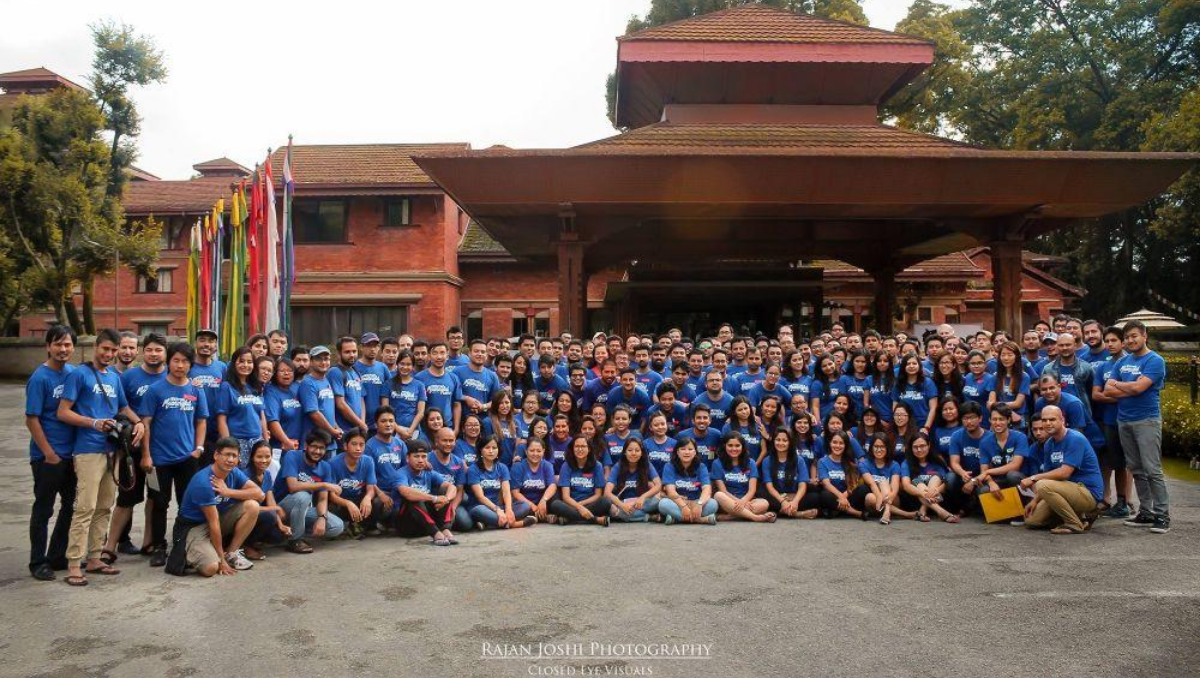 This month, I'll celebrate my third year working for CloudFactory. It's a great place to be because our teams work on some of the world's most innovative technologies and because we're on a mission: to create work for one million people in developing countries.
It's a virtuous cycle: Our clients get a managed, highly scalable workforce that cares about the quality of their work, and our workers get the resources they need to pay for school, support their families, and start new businesses in their communities.
Here's why I think you'll find it a great place to work, too:
1. CloudFactory is a mission with a company.
Our CEO Mark Sears started the company in Nepal, where he saw first-hand that talent is equally distributed but opportunity is not. Many households in Nepal had someone working abroad to provide for their families. He founded CloudFactory to create meaningful work for people in Nepal and connect them to the digital economy.
Twelve years later, CloudFactory is a global leader in the impact sourcing industry. We've created meaningful work opportunities for thousands of people in Nepal and Kenya, and we maintain a core team on four continents.
2. We have leaders worth following.
Our executive team is a group of the most compassionate leaders I've ever met, and they serve at each of our locations around the world. They are deeply committed to our mission and have come to us from successful careers building products, leading teams, and growing companies large and small. But to truly understand the difference these people are making in the lives of thousands of workers across the globe, you simply have to meet them.
3. CloudFactory has a global culture with people at the center.
At least twice a week, I have a video call with someone from somewhere else in the world, whether it's a leader for one of our managed teams in Kathmandu or Nairobi, a partner from Tel Aviv, or a colleague in the United Kingdom. We are always building relationships with each other, clients, and leaders in our industry. CloudFactory supports our efforts with opportunities for us to connect socially with our co-workers around the world in small groups. We can meet and learn from new acquaintances across the globe almost every week.
4. Our clients are building some of the most innovative technology in the world.
CloudFactory clients are innovators across diverse industries - agriculture, ecommerce, finance, and healthcare, to name a few. We process millions of tasks a day for 170+ organizations, including the world's top autonomous vehicle companies. We can do everything from data entry and transcription to image and LiDAR annotation for computer vision. They choose us because we deliver high quality data processing at scale, and our expertise spans many use cases and industries.
5. CloudFactory provides opportunities for you to grow personally and professionally.
Everyone gets opportunities to grow and learn, from our full-time employees to our cloud workers who process data for clients. CloudFactory provides regular opportunities for professional training, personal enrichment, and participation in community service projects. We have expanded CloudFactory Academy, which began as a learning initiative designed to expand digital skills in Africa, to include everyone who works for CloudFactory. We all have access to a global platform with rich content and learning pathways to help us grow our leadership skills, our personal and professional interests, and our upward mobility.
We are scaling up, with $78 million in funding to date and ambitious growth plans. For now, we're operating remotely, and we're looking for talented people to join us on our mission.
If you are skilled and humble, with a commitment to lifelong learning, and you're curious about the world and its people, CloudFactory might just be the place for you. Check out our latest job openings, get in touch, and let's change the world for the better. We look forward to meeting you!