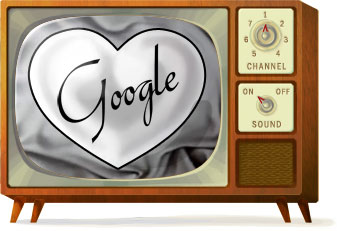 Videos can have an amazing effect on your website's SEO. However, to reap the full benefits of digital video, it's not enough to simply post a video to your page and walk away. Instead, you should provide a video transcription to bolster your SEO opportunities. In the following post we lay out five SEO benefits of video transcription you may be missing out on.
Transcription Makes Your Video Content Indexable
Even though videos are considered content, search engine crawlers are unable to understand and index the visual and audio content of a video. Transcripts are textual representations of the spoken content in a video and solves this problem. If you consider a news article, there is typically a title, byline, and body of the text. Each of these elements can be crawled and indexed by search engines. On the other hand, videos will usually have a title and maybe a byline, perhaps even a short meta description, but the spoken content of the video is left out. This is where you can realize the SEO benefits of video transcription by having all of your content indexed. As a result, Google and other search engine spiders will be able to link the content in your video to relevant searches by users.
It's All About YouTube
While Google is the largest search engine, YouTube is the second largest. YouTube has revolutionized the world of SEO by hosting a site completely dedicated to videos. YouTube allows you to increase the relevance of your page by increasing the number of visitors to your page from their platform. To realize these benefits, it's important you provide a keyword-rich transcription, which will enable search engines to index the content of your videos and boost your SERP results.
Guide On-Page SEO Strategy
When you create each video page, reviewing your transcript can reinforce your SEO strategy. For example, if you are targeting keywords "family law attorney" but you repeatedly use "divorce attorney" or "child custody attorney," you can use this opportunity to adjust your tactics. You can adjust the on-page video SEO elements to match these equally relevant phrases and realize the SEO benefits of video transcription.
Increase Engagement
If you're looking to increase the completion rate of your video as well as the engagement, transcripts are the perfect solution. Based on research conducted by MIT OpenCourseWare, transcripts and captions of their courses increased engagement and completion rates of videos from 40% up to an astonishing 80%. As a result, you are also bound to experience rewards from Google because the search engine rewards pages with longer view times as they deem them more authoritative than competing sites.
Missing the "Long-Tail"
For several years, long-tail keywords have been a hot topic in the world of SEO. However, very few sites effectively tap into this treasure trove of traffic. Long-tail keywords are obviously longer but they're also ones consumers are more likely to use as they get closer to making a buying decision. You can use your video transcriptions loaded with long-tail keyword phrases to drive traffic to your site. According to Rand Fishkin, CEO of MOZ, long-tail keywords can account for up to 70% of search traffic. Furthermore, in a study by SearchEngineWatch they discovered that long-tail keywords were 66% more profitable than more competitive "head" keywords.
As you can see, by not transcribing your videos you may be missing out on many SEO benefits. By making more of your content indexable, improving engagement and leveraging the long-tail you'll see traffic and conversions soar.
To learn more about how SpeakerText is helping our customers make the most of their video content contact us today!
(Image via Doodles)