In early May, the CloudFactory team had a great time at the ODSC East conference in Boston. With a focus on AI, ML, and automation, CloudFactory showcased its expertise and highlighted how its human-in-the-loop managed workforce can drive the scalability and success of AI/ML and automation initiatives. The event provided a great opportunity to learn, explore new offerings, and connect with the next generation of data scientists entering the workforce.
Meet the team: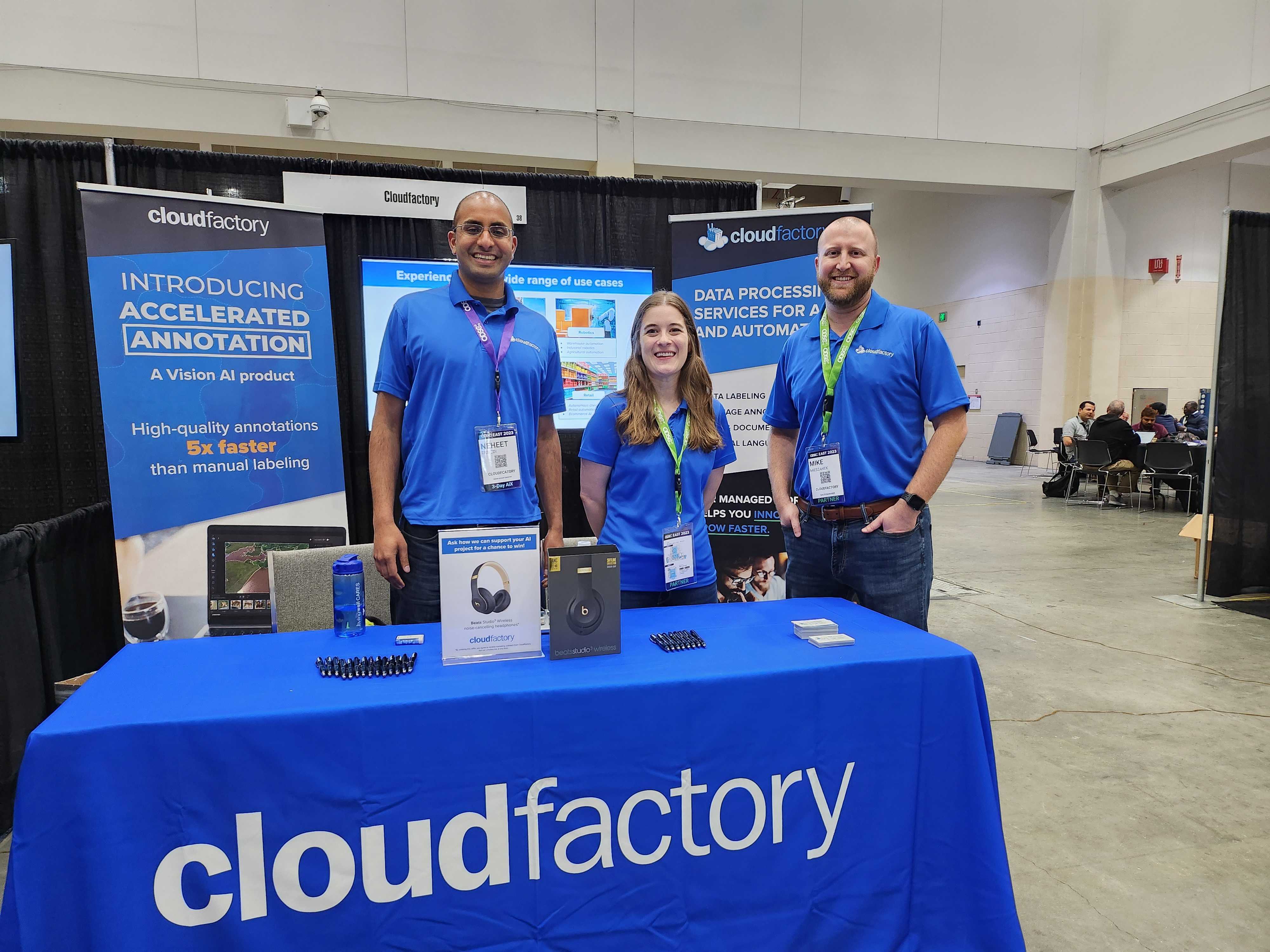 If you missed the event, here are our team's three main takeaways from ODSC East:
1. Generative AI took center stage
2. People are talking about Ethical AI
3. Humans remain very much needed in the AI equation
We were honored to share the stage during this conference and discuss how to unlock the power of high-quality data for AI and automation.
Generative AI took center stage
At ODSC East, the focus was solidly on generative AI, overshadowing the recent impact of Meta's Segment Anything Model in the computer vision realm. The conference felt like a hub for discussions centered on generative AI, highlighting its significance and potential for innovation. Topics at the conference ranged from incorporating generative AI into applications to the hallucinations of large language models (LLMs) to the future of semantic search.
The evolution of LLMs and natural language processing will certainly be one to watch over the next year, especially as companies grapple with the new technology.
One of the most interesting quotes from a session in this area was from Chandra Khatri in a talk titled Truth Checker: Generative Large Language Models and Hallucinations: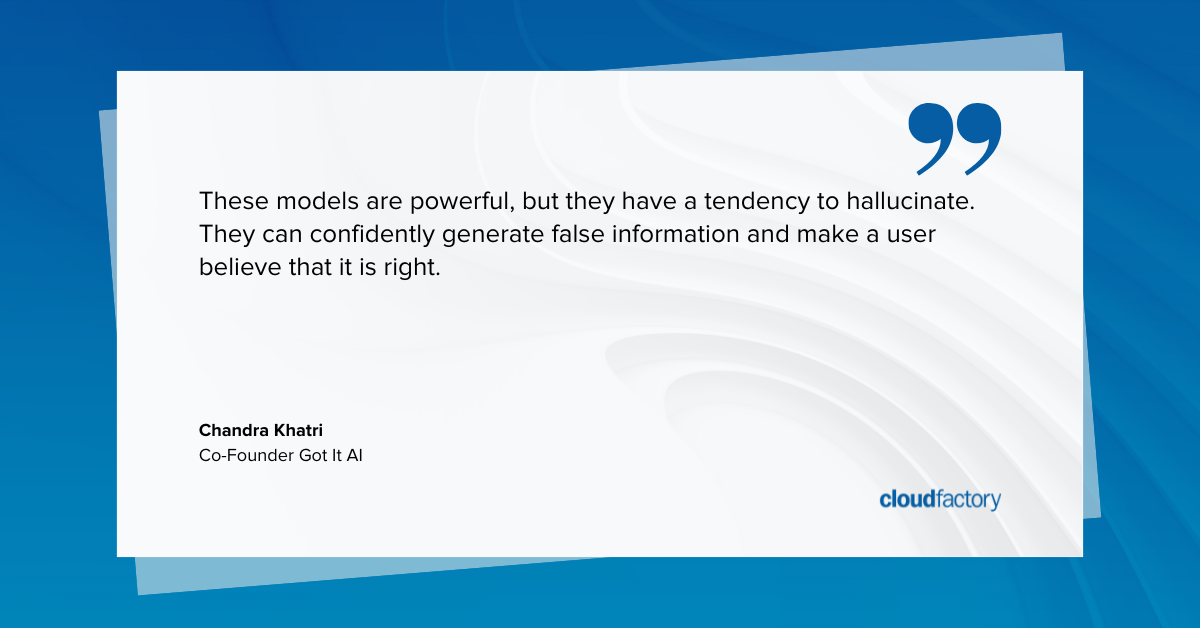 Khatri notes that LLMs, including ChatGPT, commonly experience hallucination issues with a fairly large occurrence rate. In the case of ChatGPT, their research found a nearly 14% rate of false statements. These inaccuracies can potentially create legal, ethical, and brand identity concerns for companies utilizing these technologies, potentially causing delays in widespread market adoption.
People were talking about ethical AI
The focus on generative AI seems to have spawned another core topic at this year's event - ethical AI, responsible AI, and ethics in general. We've talked about ethical AI extensively over the last few years, and it comes as no surprise as major influencers in the AI space have raised concerns about how quickly the space is evolving.
An interesting session and general topic was on the ethics of using AI for different purposes. Christina Qi from Databento gave a session investigating the ethics of using new technology like generative AI in different scenarios, such as the ethics around using ChatGPT to write your resume for job applications. She also noted that humans outperform automation when applied to stock market analysis.
Humans remain very much needed in the AI equation
A common thread throughout the topics above and a number of other sessions during ODSC are that humans are still very much needed in AI development and maintenance. CloudFactory was able to share our perspective on this issue in two sessions during the conference, including a demo of our Accelerated Annotation product.
Our Senior Solutions Consultant, Matt Beale, ran a session about Why data leaders need to pay attention to Human-in-the-Loop. In this session, Matt discussed why deep learning needs human expertise to succeed and why blending human intelligence and technology to build scalable models for production is the best approach.
You can review Matt's presentation slides here to learn more, and contact us with any questions.