My friends often ask me, what do engineers at CloudFactory do to wind up when they get tired of hacking? Well, they go for hiking, sometime bungee jump and sometime movie. Wait, they do lot more than hiking, they are fond of flying in the clouds too. Literally. Here is what we did in our last trip to Pokhara.
Our planned annual team-building trip to Jiri got postponed at the last moment on December last year because of the blockades on the highway. That was a bad experience for us, however we rescheduled our team-building trip to Pokhara on first week of April after four months.
On 5th April, the CloudFactory family left CloudFactory complex at 7:45 am in a Tourist bus for our annual team-building trip to Pokhara. We picked our remaining CloudFactory members on the way. Passing through the hilly roads, after 3 hours of a long ride along Prithvi Highway, we stopped in Malekhu for an hour and had Lunch in 'The Blue Heaven Restaurant, Benighat' sitting by the bank of Trisuli River.
After having a lunch and some cold drinks, we left Malekhu at 11:30am. It was already 12:30 pm when we crossed the Mugling Bridge. We stopped again in Ghasikuwa at 1:45pm for half an hour and had cold drinks though that restaurant charged us ridiculously; they'd overpriced their each item in their restaurant and sadly we'd no option other than paying them. Passing by Damauli at 2:30 pm, we reached our hotel 'Taj' in Lakeside Pokhara at 4:15pm. Pokhara is situated about 200 km west of the capital Kathmandu and is one of the most popular tourist destinations in Nepal. It was raining when we reached our hotel. Hotel Taj welcomed us with a cup of hot coffee and sandwich.
In the evening Mark and Tom briefed about the CloudFactory and its vision and mission once again. Mark and Tom also presented the roadmap of CloudFactory for upcoming months and years. Since, the purpose of CloudFactory is to connect 1 million people in the developing world to basic computer work and raise them up as leaders to address poverty in their own communities. We discussed the various ideas, goals and our responsibility. Buffet was opened for dinner at 8:00pm. We went to bed at midnight after roaming around Lakeside for some hours.
The next morning a few of us woke up at 5 so that we could get to Sarangkot just in time to see the Sun rise. After having a sumptuous breakfast at 8:00am, we attended another session by Sunil, Evan and Sharan, in which they talked about Poverty, 10-F Assessment and CloudFactory Values respectively followed by the team building activities.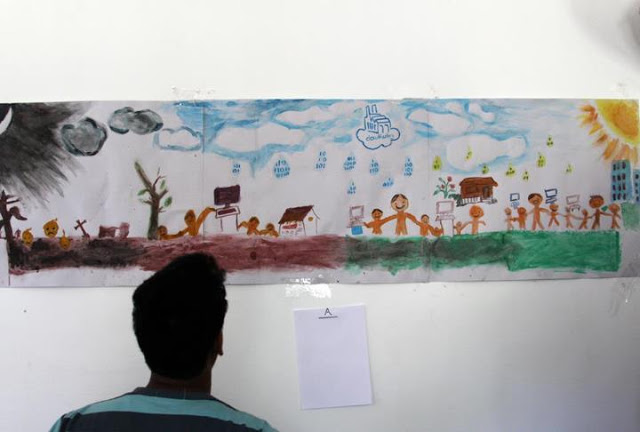 The real fun began when CloudFactory engineers, who are accustomed to hacking together things in Ruby and Rails day in day out, were handed paintbrush and a canvas to paint a picture that best represented the vision of CloudFactory.
After having lunch at noon, we visited the Powerhouse. Along with swimming we also collected garbage from that river. Back in hotel we'd bonfire in the evening followed by barbecue and musical program.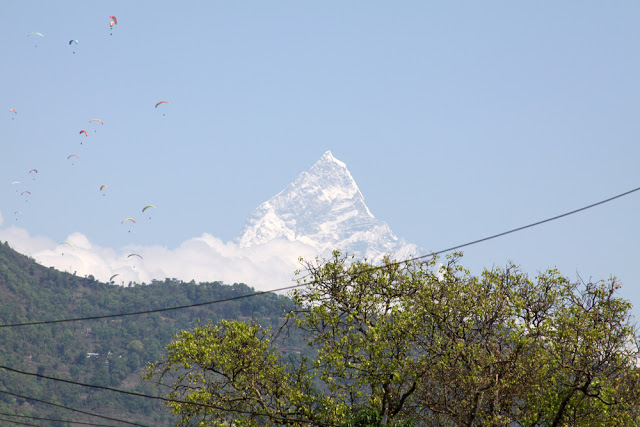 The next day was Saturday and it turned out to be the most adventurous day for us. After having breakfast we set out for paragliding, flew from Sarangkot and landed nearby the side of Phewa lake after doing some acrobatics in the air. An adventurous sport, paragliding was the breathtaking experience for us, we flew almost half an hour over the Phewa Lake before landing.
One of the CloudFactory engineers Ashis Rai recalls paragliding as mind-blowing experience. He says, "Never thought that paragliding experience could be that much fun. I was flying with one of the most experienced paraglider from Australia, Tom who was in this profession since last two decades. The most dangerous moment was acrobats i.e. 360 degree round. This acrobat was triggered when we saw another guy doing it, which was just above the Phewa Lake, 1500m high."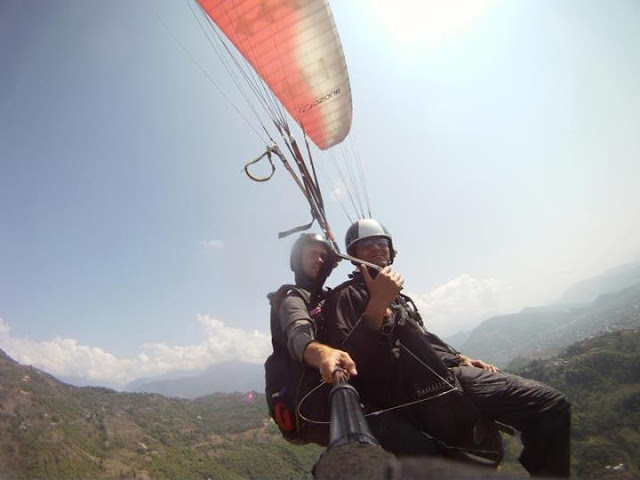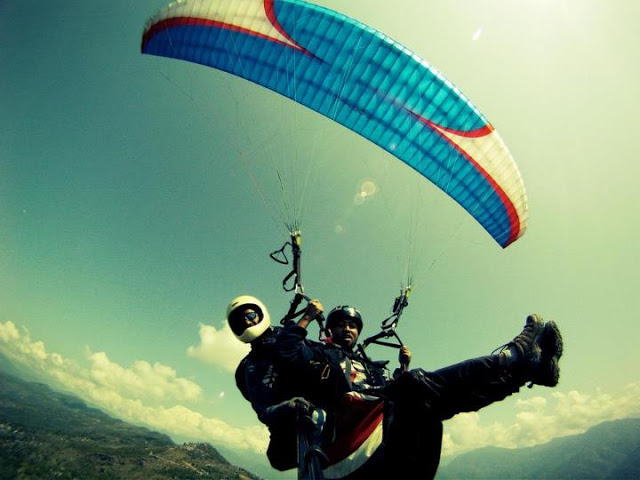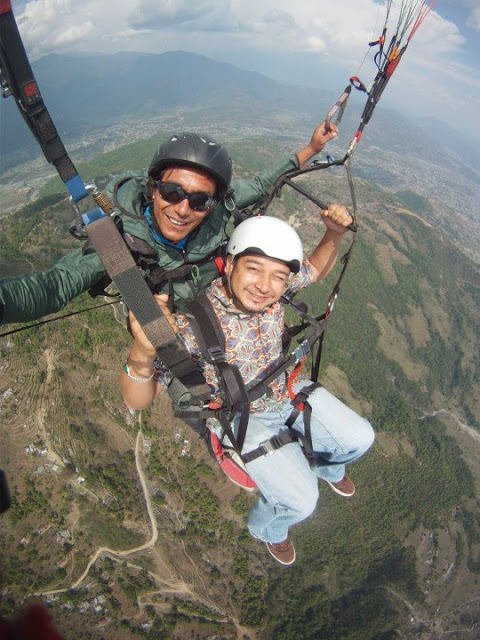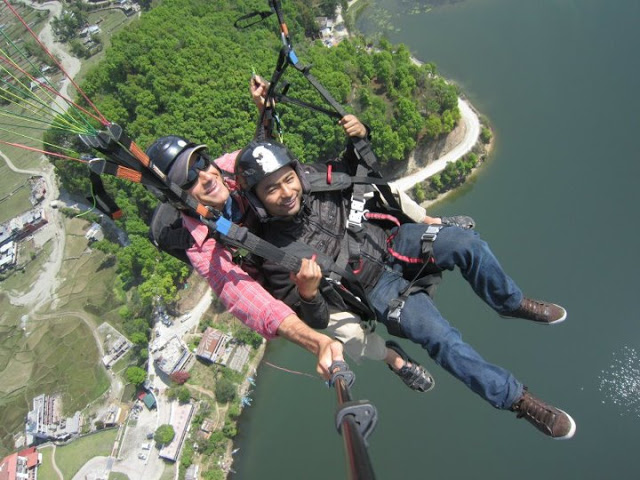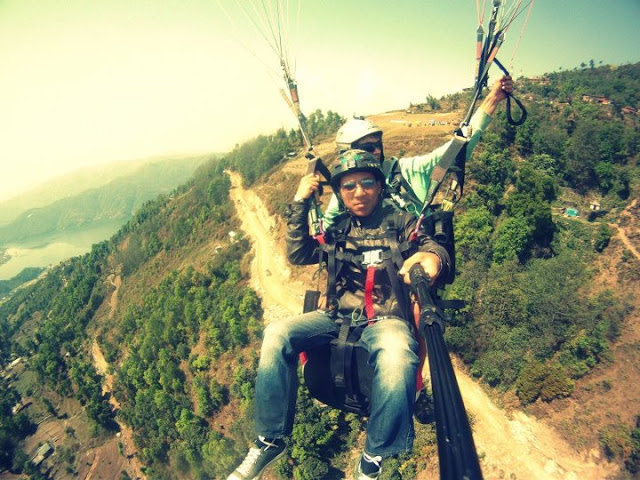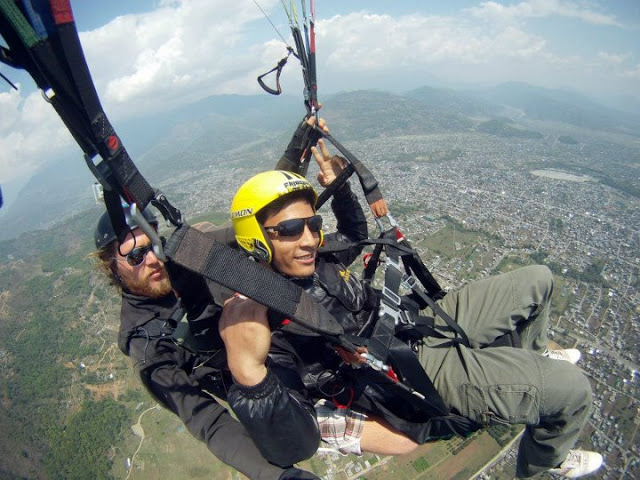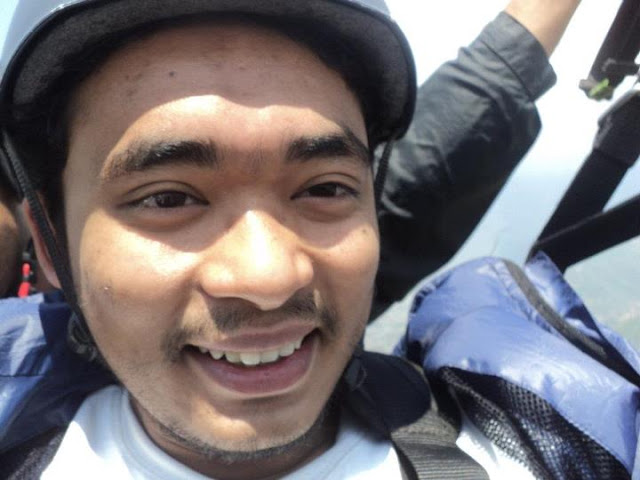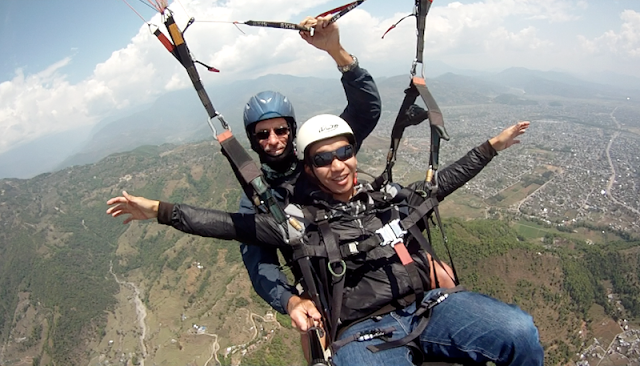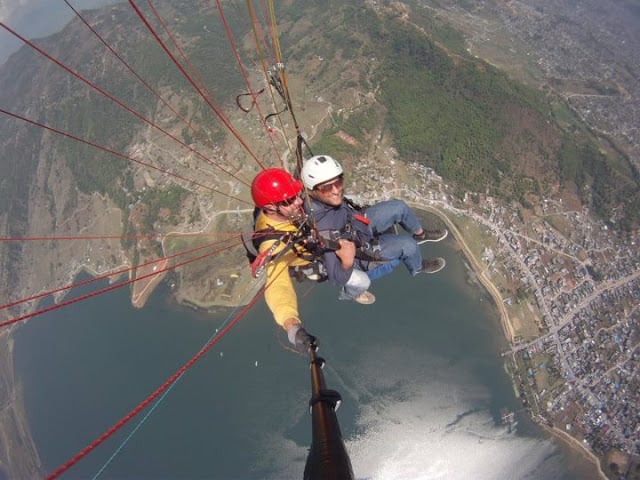 The next morning, on Sunday after having breakfast we left Hotel Taj at 9:00am. We crossed Mugling Bridge at 11:40 am and then stopped in Malekhu at 12:30pm for lunch for an hour. We arrived our Office in Bhaisepati at 4:30pm.
For more photo, check out CloudFactory Facebook Page.