History makers did it again! And this time there were bands and cameras to mark the occasion. :) Despite the concerns of preparing an event and having our guests of honor unable to attend, Friday the 17th of August was a big surprise. Workers started to appear at 1:30pm and by 2:30 most had already arrived in groups. Another example of group affinity; no wonder they wouldn't come to the meeting hall in the first floor until the last member had arrived. Once teams were fully assembled they would parade upstairs. What a sight it was to see everyone arriving in their own teams! Affinity!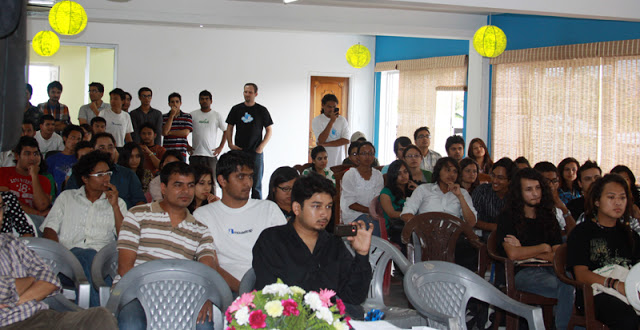 It wasn't long before everybody was playing games and getting to know each other. Everyone on the floor was involved. The executive team, the managers, the workers; there was no distinction. What a team it was! It was a pleasant experience for everyone. Many met each other for the first time, even those that have been a part of CloudFactory for 4 months. A post by one of our workers speaks volumes.
"When's the next gathering? I'm excited already, haha ;)
Thanks for the wonderful moment, CF!!" - Samyam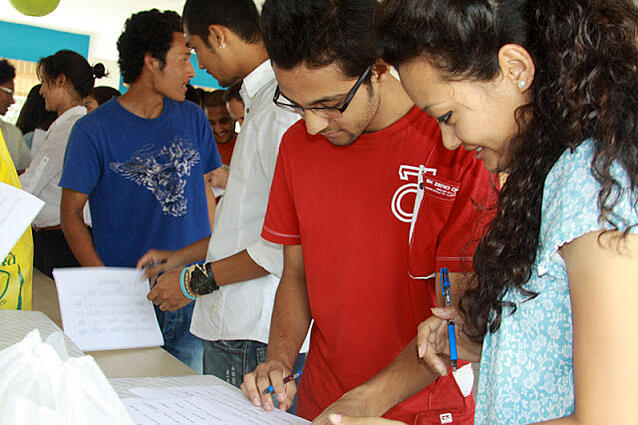 Then it was time to grab the grub. A party's not a party in Nepal without the momos. A fun little behind the scenes fact... the cake we ordered was mistakenly emblazed with the phrase Happy Father's day. The worker celebration coincided with this Nepal holiday and we had to do some quick cake cutting to cover the mistake. It tasted great either way.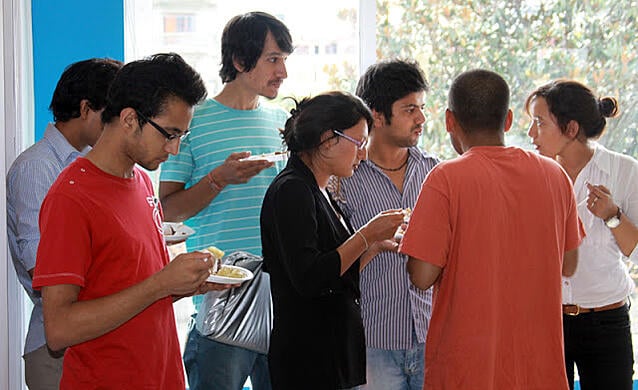 Right after having snacks, it was picture time. All headed to the terrace. It's getting harder and harder to get all the cloud workers in one photo. Next celebration we'll have to use a wide angle for sure.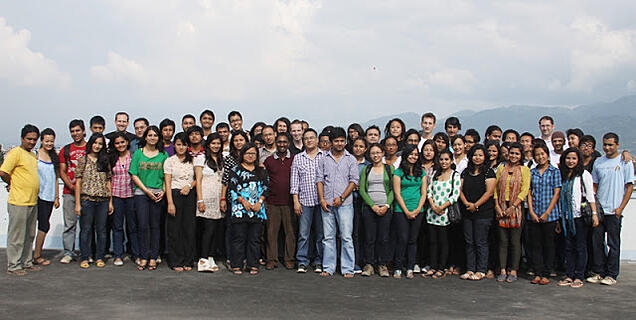 Back in the meeting hall, Mark shared the vision of CloudFactory. Evan and Sunil reminded everyone of why they are here and why the future will be brighter and brighter for everyone at CloudFactory. This was an amazing time of revisiting our vision and also recollecting how the entire concept had taken shape. So much skepticism had prevailed but this presentation reminded our workers that we cared for each of them. Relationship matters and CloudFactory values each and everyone of our team.

There is always a beginning, a starting place for a story to unfold. Ours is tied to the the 25 people that began the journey 22 weeks before. It was a privilege to honor the original 25 Cloud Workers. Managers distributed these tokens of appreciation to the 25.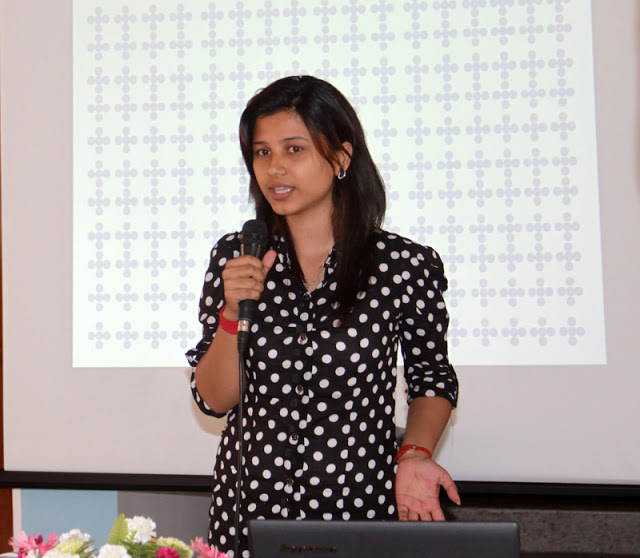 One of the original 25, Sunita (a Team Leader) thanked the CloudFactory in house team for helping them while working and also all others involved. She represented the entire pool of Cloud Workers.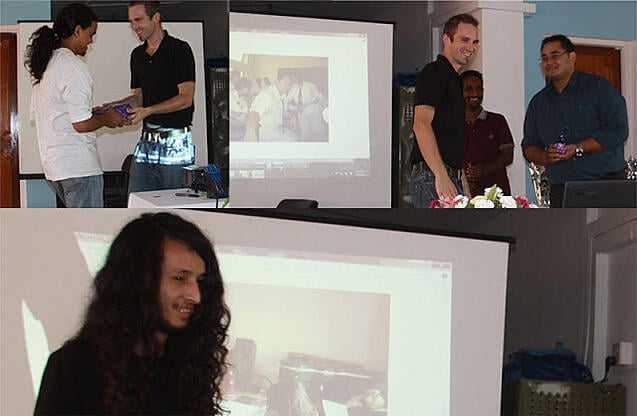 The exciting part came next:
Cloudworker of the Month went to Sushant Paneru
Team Leader of the Month was awarded to Sunny Shakya (Ravi)
Team of the Month was taken away by Orthopraxy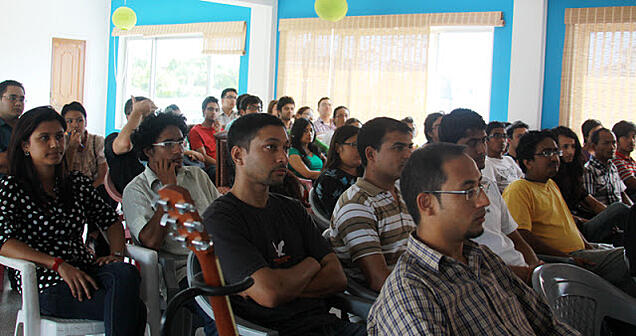 Finally, it was time for entertainment, CloudFactory style. It was an awesome experience to see Cloud Workers performing. Sumit, Bikram, and Jesmine Pradhan each sang while Matthias played an instrumental piece. There was something very special in that moment.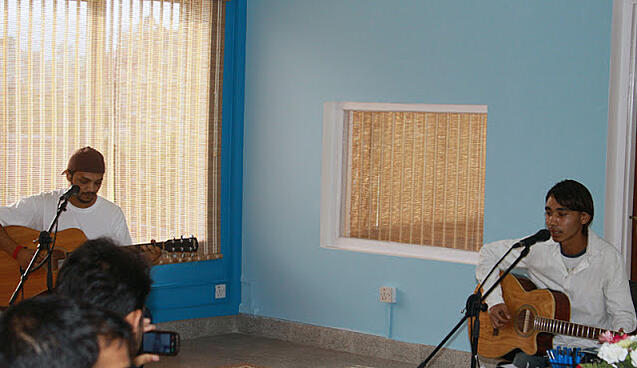 Music does really connect people. CloudFactory brought them together and their music made them a family.
For more photos, visit CloudFactory Page on Facebook.
Posted by Sunil Varghese, Workforce Manager, CloudFactory