Enterprise clients benefit with even greater accuracy and faster turnaround times
NEW YORK, NY, February 27, 2013 /PRNewswire/ - CloudFactory, a distributed workforce company for business automation, today announced the launch of the CloudFactory 2.0 Platform at Crowdopolis in downtown Manhattan. The new platform comes after CloudFactory acquired SpeakerText and Humanoid in October of 2012. Both were backed by investors such as Google Ventures, Dave McClure's 500 Startups, Mitch Kapor and CrowdFlower CEO Lukas Biewald.
"They had the most advanced machine learning technology in the world for distributed workforces", says CloudFactory CEO Mark Sears. "We took the best from both platforms in designing CloudFactory 2.0. We can now provide our clients with even better accuracy, faster turnaround times and more advanced workflows to automate their business processes."
CloudFactory's growing base of enterprise clients are all companies that were looking for ways to automate core aspects of their business. Many had outsourced their work to India and the Philippines. Others were doing the data entry in-house. Initial results from CloudFactory 2.0 have seen dramatic increases compared to what clients had experienced with previous alternatives. "CloudFactory has sped up and doubled our medical form processing capacity, even identifying errors made by our seasoned internal staff!" said Kyle Powell, CEO of SureHire.
CloudFactory has seen their volume of tasks soar over the last few months. "It took us 8 months to process our first million tasks. Now we are doing 1 million tasks every week." said Sears. The combination of CloudFactory's new software platform along with their dedicated, highly trained workforce is unique in the industry. It provides for what they call "accuracy at scale." Because of this, CloudFactory was recently ranked at the top of the space by industry analysts, GigaOM.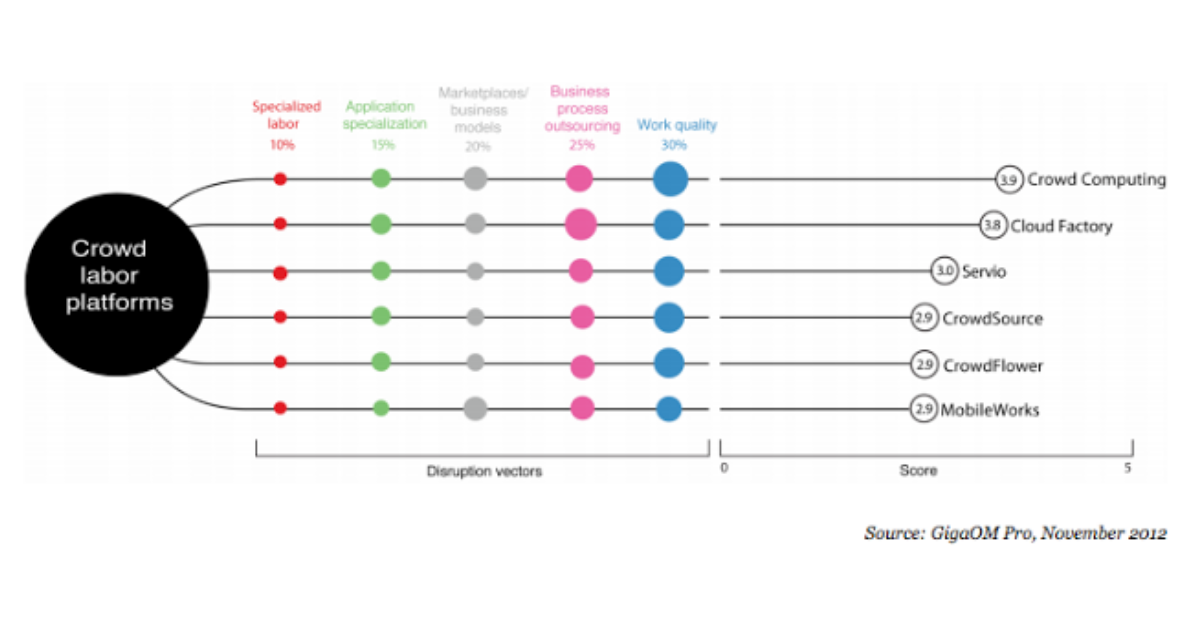 About CloudFactory
CloudFactory is a distributed workforce company for business automation. Typical clients have large volumes of data entry, data collection or data processing work where quality is the critical component. The work is broken down into microtasks that are completed along "virtual assembly lines" by CloudFactory's global, on-demand, managed workforce. As a social enterprise, CloudFactory exists to connect 1 million people in developing countries to basic computer work while raising them up as leaders to address poverty in their own communities.
About Crowdopolis
Crowdopolis is a major crowdsourcing conference taking place in New York, NY on February 27 & 28, 2013. The conference is geared towards Fortune 1000 managers & focuses on educating the attendees on the implications crowdsourcing will have on the advertising, tech, & content marketing fields in the next 3 years.
Media Contact: press@cloudfactory.com