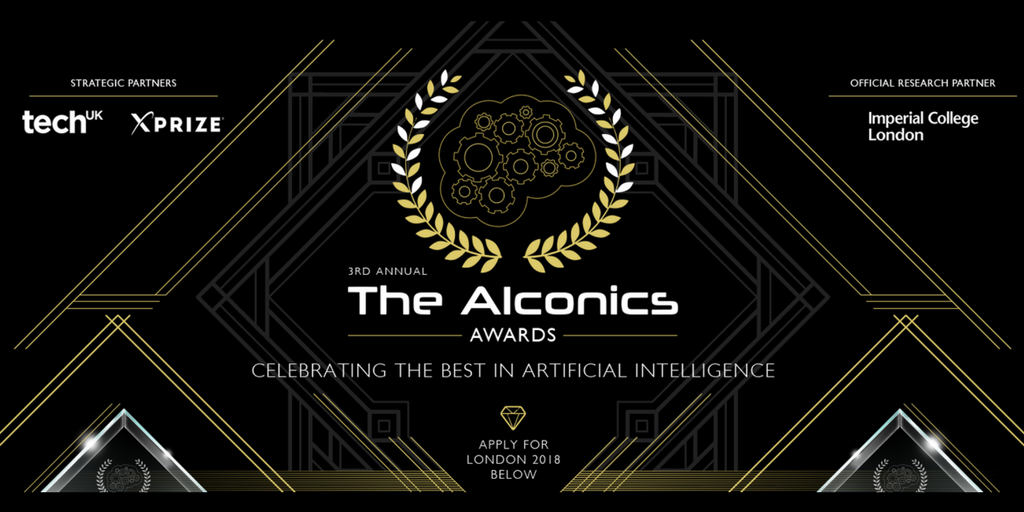 CloudFactory invites tech disruptors to enter the fifth annual AIconics Awards at 2018 London Tech Week. AIconics is the world's only independently judged artificial intelligence (AI) award program. The ceremony, to be held at Kensington Palace on June 12, celebrates the best in AI and innovation that is taking shape around the globe.
CloudFactory is sponsoring the "Best AI Start-Up" category. In such a fast-paced technology ecosystem, startups are emerging daily with fantastic breakthroughs across a range of AI technologies. The award is designed to raise the profile of those leading the field in technology, product-market fit, and scale-up potential.
The AIconics Awards program provides innovators with the platform to showcase themselves to their peers as well as millions of enterprise end users. AIconics' 11 overall award categories include:
Best Application of AI for Sales and Marketing
Best Innovation in Deep Learning
Best Innovation in AI Hardware
Best Innovation in RPA
Best Application of AI in Financial Services
Best Intelligent Assistant Innovation
Best Innovation in NLP
Best AI Start-Up
Best Application of AI in the Enterprise
Best Application in Healthcare
Greatest Contribution to Gender Equality and Diversity in AI
At CloudFactory, we help companies of all sizes get disruptive AI tech to market - fast. We provide a dedicated team of highly skilled data workers that feels like an extension of your own and can perform the tasks you don't have the capacity to handle, such as feature extraction, dataset training, and structuring data for analysis.
Applications for the AIconics Awards cost £99 + VAT (£118.80 total). The deadline for submitting your application is May 18, 2018. Good luck, and we hope to see you at the awards in June!