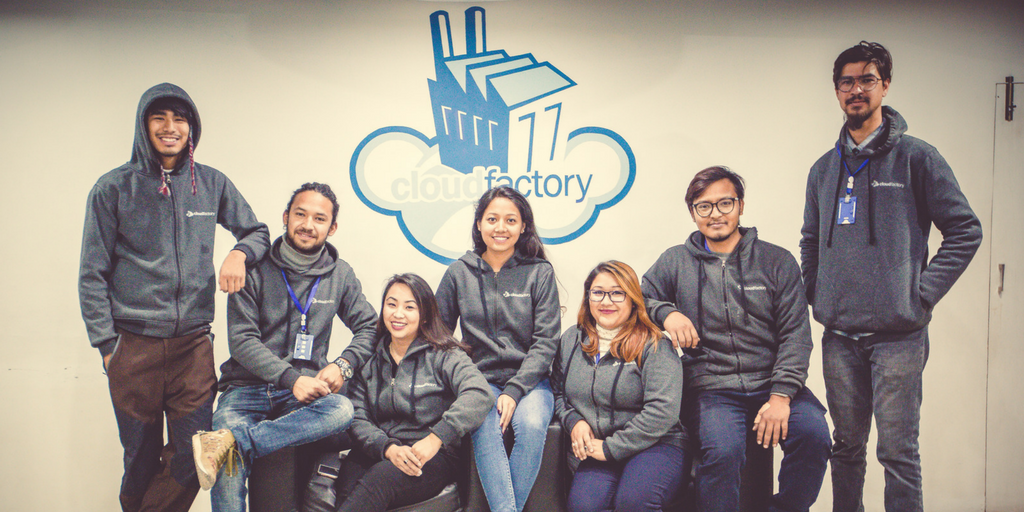 One of our clients said it best: "CloudFactory has people who care." It's true: our teams are known for high quality work, and they love the role they play in working with the world's most innovative technology companies. Since 2008, we have helped hundreds of companies grow their businesses by providing a highly scalable, managed workforce to be an extension of their teams.
Our workforce strategy combines people, technology, and culture to make it possible for innovators to transform massive pipelines of data to power critical business processes, train machine learning algorithms, and create disruptive technology.
This method of leveraging the best of people and technology to get work done is the "augmented workforce" of the future and the focus of increased attention among business leaders around the globe, concludes Deloitte's 2017 Global Human Capital Trends Report. "While only 6% of C-suite respondents rate this trend as a priority this year (which we believe represents the level of confusion in the market), 26% believe it will be important in the next three to five years - an increase of 400%, one of the largest movements we have seen," according to the report.
Here's a closer look at how CloudFactory combines people, technology, and culture to create the workforce of the future.
1. Focus on People
Our mission began with the recognition that talent is equally distributed but opportunity is not. We identify places rich with talent but lacking in infrastructure and work opportunities. In Nepal and Kenya, we have established small-scale delivery centers that become anchors within the community that drive economic and social impact. This approach allows us to focus on building relationships with workers and manage our workforce more closely, which positively impacts work quality.
As part of our focus on our people, we screen workers for character, skill, tech savvy, and cultural awareness. We train them on quality work, tasks, and business rules and place them in small teams, where their skills and strengths are known and valued by their team leads. We train workers on our 10 corporate principles and the importance of what we call the five Cs: composition, character, competence, community, and calling.
The combination of our small-team approach, training, and infusion of our principles results in workers' having greater passion for and engagement in their work. Unlike anonymous crowdsourcing platforms, CloudFactory provides you with a known, curated team to scale your business. We provide workers flexible scheduling options, so they can make time for education, family, and other commitments. We match their location needs, desired hours, and skills to the appropriate work teams. They can work from home, in another remote setting, or at one of our offices, depending on the needs of our clients — and those of our workers.
Workers with strong performance have a pathway to promotion, should they choose it, to become an elite cloud worker, which grants them access to a guaranteed number of work hours each week. In both Nepal and Kenya we pay our workers at least 2.5 times the local minimum wage to ensure they can provide for themselves and their families in a meaningful way.
2. Apply Technology
CloudFactory's micro-tasking and worker platform technologies make it possible for us to scale teams quickly and enable organized, accessible communication with your team. Our best practices for training and ongoing worker engagement drive rapid onboarding and sustained team focus over the course of each work shift. That's how we can spin up large-scale workforces to process critical data with high accuracy on virtually any platform.
We connect clients directly to the team lead. This approach enables rapid communication and a sense for workers that they are part of your team. You can communicate directly with your team leads in Nepal or Kenya via closed loops to provide feedback, ensure quick task iterations, or to discuss problems or new use cases. Our team becomes your own, an extension of your company.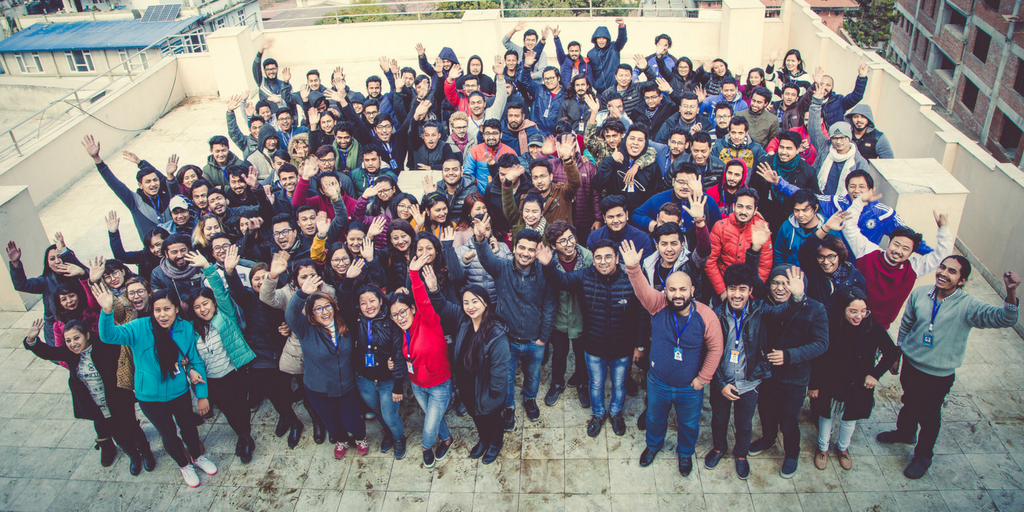 3. Scale the Culture
CloudFactory invests heavily in creating a unique work culture to support and nurture our teams. Our goal is to empower our team members as leaders in their families and communities while we connect them to the global digital economy.
CloudFactory matches worker skills and interests to specific client use cases and organizes them in pods, or small teams, to encourage collaboration, peer learning, support and small-team community building. Each client's project has a team lead who works with a people officer to build and manage its teams. Workers meet in small teams weekly to connect, share insights about the work, and reflect on our lives and roles in CloudFactory's mission.
We provide regular opportunities for professional training, personal enrichment, and participation in community service projects. These experiences grow each worker's confidence, work ethic, knowledge, and upward mobility. Everyone celebrates with workers as they move up within CloudFactory and move on to other companies for new opportunities.
The Bottom Line
At CloudFactory, we connect people to meaningful work and give them the skills to be leaders in their own communities. Workers get ongoing training opportunities to grow in their professional and personal lives. All of this is a virtuous cycle that grows our business. We provide meaningful work to people who need it. You get high-quality results and make a positive change in the world.
To learn more about how you can deploy a highly scalable, managed workforce that feels like an extension of your own team, contact us.
Outsourcing Impact Sourcing Culture & Mission Workforce Strategy