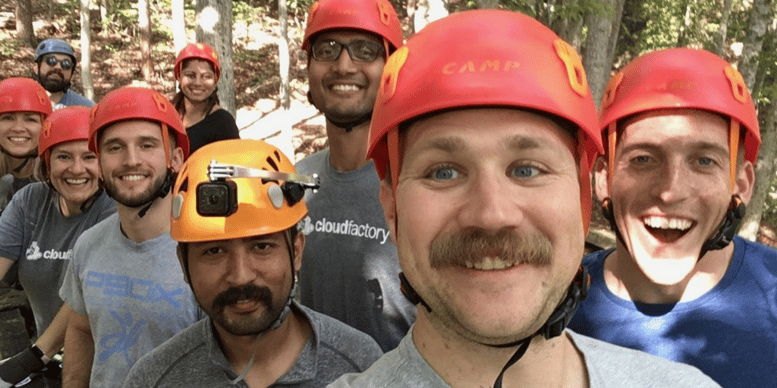 It's great to get out of the office and bond with your co-workers. And why not do it 30 feet in the air, moving at about 40 miles per hour?
That's what CloudFactory's team in the U.S. office did when we hit the road for Stokes County, N.C. for a day of outdoor team building. After a two-hour drive, we arrived at Carolina Ziplines, which is nestled in the foothills of the Appalachian Mountains on a farm once owned by the great-grandfather of renowned tobacco magnate R.J. Reynolds.
We met our guides, Carolina Zipline's owner Keith and his son Noah. They suited each of us into a harness, helmet, and gloves, and we walked uphill into the woods to begin our adventure.
At the first zipline, we got instructions on how to use the harness and the brake. We also learned who was most excited – and most fearful – about our challenge: to zip along on a cable strung high above a steep valley and reach a platform on the other side that was suspended from a tree about 30 feet in the air.
"I had to learn to let go," said Nanette George, a member of CloudFactory's marketing team. "I had to trust the guides on either side to help me launch and land safely and to make sure nothing went wrong."
Another CloudFactory employee faced his fear of heights and the realization that there was no way to get down from each platform without taking the zipline. The group rallied around him and joked with him as he braved every zipline. Many co-workers commented that he displayed one of our core CloudFactory principles: We practice humble courage.
Over two hours, we traversed 10 ziplines. Each one brought different speeds, challenges, and lessons. We saw close calls, where a few hit the platform as they jumped onto the line, and we saw triumphs as others overcame their fears and enjoyed the exhilaration of the experience.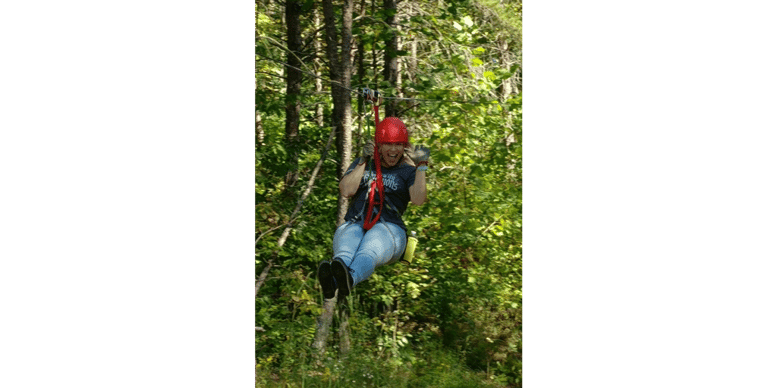 After the last zipline, we shared popsicles and a few laughs about the day's activity. As it often goes with team-building activities, we learned more about ourselves and our co-workers.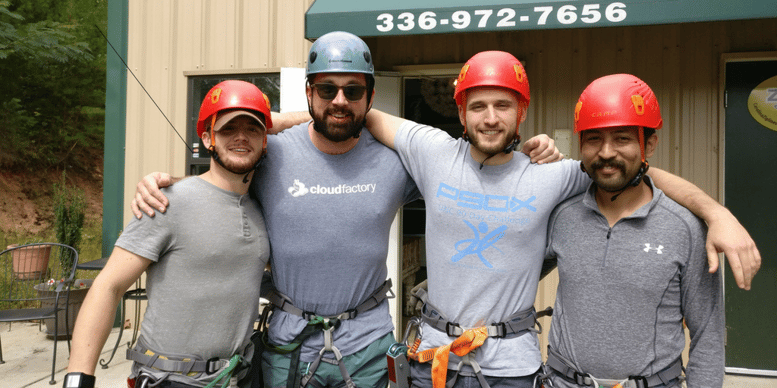 In fact, one pair discovered their world is smaller than they imagined. In casual conversation on the drive back to the CloudFactory office in Durham, N.C., they learned that one worker is close friends with the other's cousin, who lives in Washington, D.C. How appropriate for CloudFactory, where we often talk about how co-workers feel like family.
At the end of the day, we were exhausted. We'd tackled our fears, learned how to zipline safely, and bonded as a team. The experience already has brought to our work at CloudFactory a stronger sense of team and a deeper respect for one another.