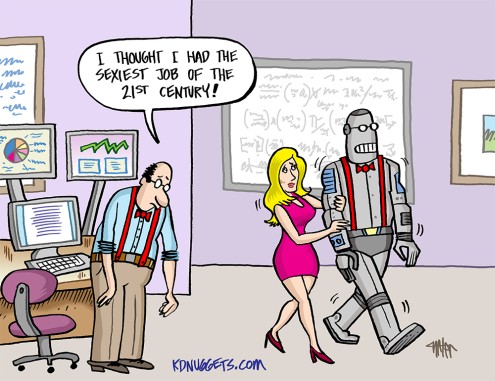 Data Scientist is the Sexiest Job of the 21st Century...Just Don't Tell Data Scientists
A few years ago, Harvard Business Review declared "Data Scientist" as the sexiest career of the 21st century. Today, data science in high demand. Glassdoor named it the "best job of 2016", and LinkedIn has listed data analysis and mining as the second most in-demand skill of 2017. Companies are in fierce competition for skilled data professionals, and in many countries, demand is simply outpacing supply.
According to a McKinsey study, by 2018 the demand in the United States will be 50 to 60 percent greater than supply. That translates to an estimated shortage of 140,000 to 190,000 data professionals and 1.5 million managers and analysts.