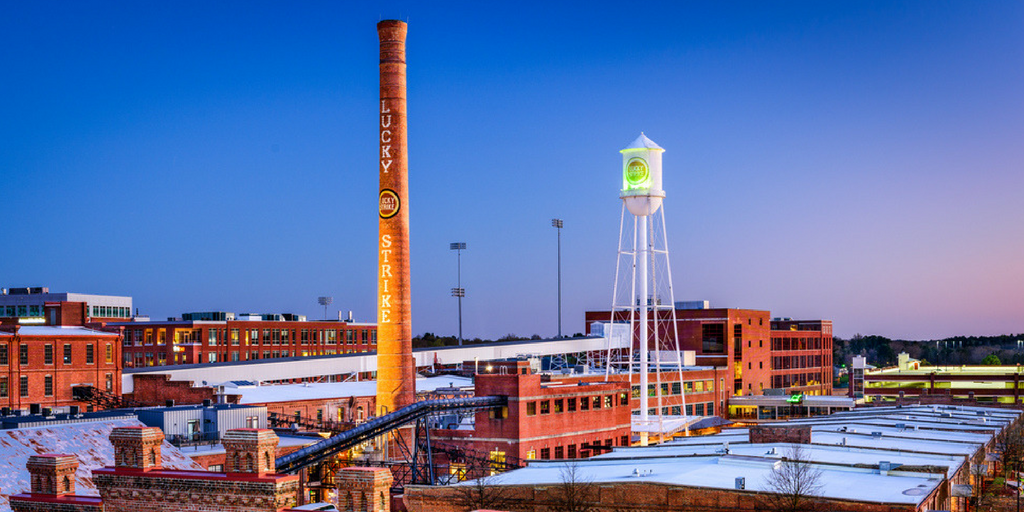 Earlier this month, The Tech Tribune recognized CloudFactory as one of the 10 Best Tech Startups in Durham. The list of tech startups based in Durham, N.C., was the result of research on each company's revenue potential, leadership team, brand and product traction, and competitive landscape.
We received a similar designation in early 2016, when Fortune named CloudFactory one of 5 Tech Startups to Watch in Durham, N.C. That same year, Raleigh-Durham had some of the highest venture capital returns in the country.
The area - referred to locally as the "Triangle," which includes Durham, Raleigh, and Chapel Hill - is receiving growing attention as a technology startup hub. Last year, in a study conducted by Washington, D.C.-based think tank Progressive Policy Institute, Raleigh-Durham was ranked among the top 10 emerging tech hubs in the nation.
It's not surprising to us that the area would receive such accolades. We chose to establish our U.S. CloudFactory office in Durham because of the area's deep pool of talent and significant investments in technology partnerships, beginning with the establishment of the Research Triangle Park (RTP) in 1960. What began as a collaborative effort among corporations, universities, and communities to support tech innovation has become the largest research park in the country, deeply rooted in the fabric of the community.
With proximity to high-ranked universities, including Duke University, North Carolina Central University, the University of North Carolina at Chapel Hill, and North Carolina State University, the area is home to a fast-growing technology scene. The Triangle is home to tech giants including Cisco, IBM, Red Hat, SAS, and Glaxo Smith-Kline. And Raleigh is one of the cities on Amazon's short list of 20 American cities under consideration to become the location for its second headquarters.
CloudFactory's U.S. office is in the American Underground, a building that is part incubator, part co-working space for startup companies. The converted warehouse is one of 12 Google for Entrepreneurs tech hubs in North America.
CloudFactory provides a tech-forward, professionally managed workforce solution with all the benefits of a trained internal team. Our combination of people, technology, and culture ensures our teams are agile, scale fast, and can process routine, critical data work with high accuracy on virtually any platform. And, as an impact sourcing service provider (ISSP), we create economic and leadership opportunities for talented people in developing nations.
For more information about CloudFactory or our services, contact us.