Global Sourcing Council Award Recognizes Data Services BPO for Commitment to Socially Responsible Sourcing Practices in Nepal
NEW YORK, N.Y. (October 29, 2013) – CloudFactory, a data services BPO provider and impact sourcing leader, was presented with a 3S Award from the Global Sourcing Council for the positive impact that the company has made on the lives of thousands of skilled workers in Nepal. In a country where unemployment has consistently exceeded 40%, CloudFactory hired, trained and connected more than three thousand hard-working and educated Nepalese to meaningful data-oriented jobs that deliver value to hundreds of organizations around the globe.
CloudFactory delivers significant efficiency improvements for data-intensive processes by combining exceptional business process outsourcing management experience, innovative quality control tools and procedures and a highly advanced cloud workforce management platform. CloudFactory's platform enables discrete work tasks to be matched to the best possible worker for that given task at any minute of any day. The on-demand aspect of the technology enables CloudFactory to bypass inefficiencies common to traditional business process outsourcers. The result is better quality output, faster delivery times and lower overall costs for data-intensive projects such as transcriptions, audio and video tagging, social media analysis and many other data entry or data processing tasks.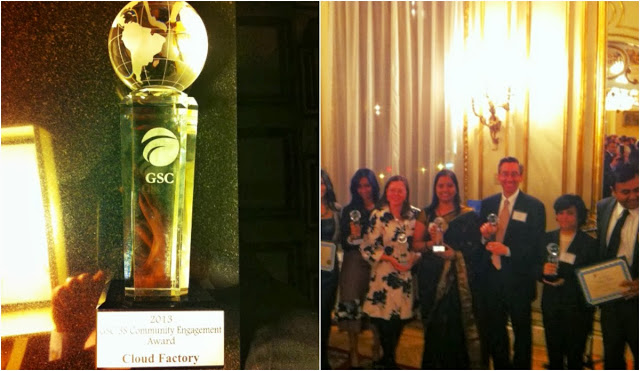 CloudFactory combines this innovative technology approach to business process outsourcing with a deep passion for making the world a better place. The company was founded with the goal of connecting trained and motivated people in developing nations to the larger global economy. "The saddest thing about poverty is wasted talent," said Mark Sears, Founder and CEO of CloudFactory. "When we started CloudFactory five years ago, we wanted to not only bring opportunityto thousands of deserving people in Nepal and elsewhere, we wanted to create a ripple effect that could potentially improve the lives of millions of people. Today, every employee is a part of a team that meets weekly to learn about leadership, competency, character and accountability and they act upon what they have learned in their own communities. That is what impact sourcing is all about." To date, CloudFactory teams have completed over 1500 community projects and committed to over 58,000 personal action steps. For more information, visit http://community.cloudfactory.com
About the Global Sourcing Council 3S Awards
The 3S Awards are a tangible, effective and efficient vehicle for promoting the value of Impact Sourcing. The 3S Awards recognize and showcase the exceptional achievements of individuals and organizations in the global sourcing sector that show commitment to sustainability and socially-responsible sourcing practices. For more information on the Global Sourcing Council 3S Awards, visit http://gsc3sawards.com/global-sourcing-council
About CloudFactory
CloudFactory is a distributed workforce company specializing in delivering significant efficiencies and cost savings for data-intensive business processes. Typical clients have large volumes of data entry, data collection or data processing work where quality is the critical component. The work is broken down into microtasks that are completed along "virtual assembly lines" by CloudFactory's global, on-demand, managed workforce. As a social enterprise, CloudFactory exists to connect 1 million people in developing countries to meaningful IT work while raising them up as leaders to address poverty in their own communities. For more information on CloudFactory, visit www.cloudfactory.com