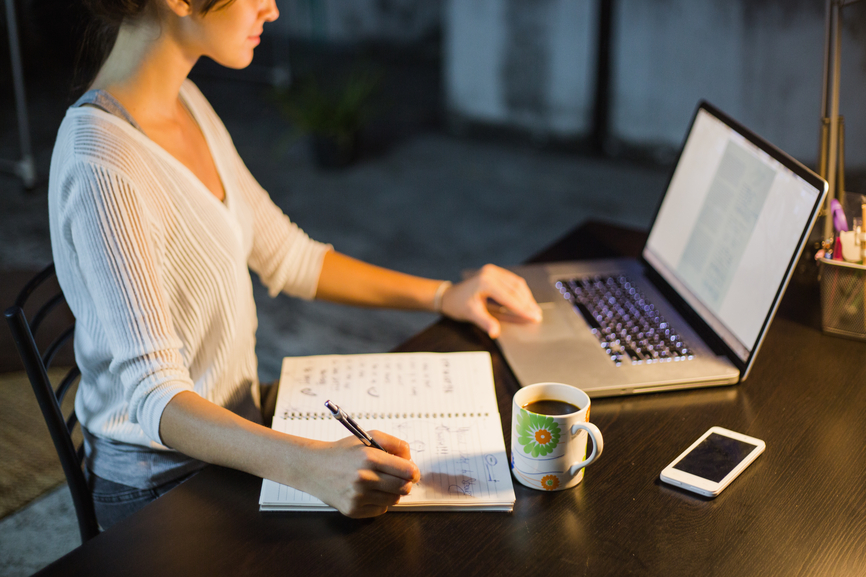 In 1984, educational psychologist and University of Chicago professor Benjamin Bloom published a study entitled "2 Sigma Problem" in an educational research journal. The study, which centered around education techniques found that the average student tutored one-to-one using mastery learning techniques performed two standard deviations better than students who learn via conventional instructional methods.
Bloom recognized that implementing one-to-one tutoring is "too costly for most societies to bear on a large scale" and thus impractical. Therefore, he tasked his researchers to "find methods of group instruction as effective as one-to-one tutoring."
Bloom's study commissioned this question back in 1984. Today, the solution to simulating the power of tutoring has emerged: technology.
Founder and CEO of Matchbook Learning Sajan George recently referenced this in a TEDx speech, "I dare you to find another industry that has changed so little in the past one hundred years. In fact, in just the last ten years, we know that technology has completely disrupted many industries… So what about technology transforming education?"
Universities today have the opportunity to put technology to work for the betterment of education. Utilization of audio/visual materials and instruction viewed online accomplishes goals of bettering student performance, addressing system-wide budget cuts, and freeing up professors' time to focus more pointedly on harder concepts.
Salman Khan, pioneer of the vast Khan Academy network of micro-lectures, is a strong proponent of using video to reinvent education. While on stage to give a TED Talk once, Khan explained, "In a traditional model, most of the teacher's time is spent on lectures and grading tests and what not, and maybe 5% is spent sitting next to students working with them. Now, with technology, close to 100% of that time is."
Khan espouses the belief that universities should flip their classrooms, a technique where students watch lectures on their own time as homework and work through problem sets and more complicated material in the classroom with the devoted attention of a professor.
The University of North Carolina at Chapel Hill is one such university that has launched an initiative to flip some of its most high traffic classrooms. By switching to a blended learning model of both face-to-face interaction and online video material, UNC-Chapel Hill hoped to redesign the learning experience to be more engaging. The inclusion of video learning saw results. ECON 101 professor Rita Balaban observed striking improvements in students' grades. "I'm a believer," she said. "I like what I'm seeing so far, and I think it's just a really great model in practice."
Another ed-tech startup creating results is Coursera. The California company hosts 839 videoed collegiate courses (MOOCs) from 114 universities, reaching more than 10 million users worldwide with access to free education.
As the world of education pivots increasingly towards welcoming learning through the medium of video, the topic of transcription becomes all the more important. Transcription provides written paragraphs of the video's content, giving students the ability to search their desired keywords and turning the lecture into a virtual textbook. Video transcription has the added benefit of unlocking that content to be findable on search engines.
Oftentimes, educators are concerned about the perceived lack of student engagement when learning through video technology. Yet research has shown that there is a positive correlation between video transcription and viewer engagement. MIT OpenCourseWare reported that their students use video transcriptions to move at their own pace, learn in a multi-sensory mode, create study guides, comprehend complex scientific concepts, understand English as a second language, and stay focused during 60-minute lectures.
When the presenter speaks with great speed or an accent it is challenging to decipher, a textual record of the material proves to be a powerful bridge to understanding. By coupling audio processing with this visual aid, students of different learning styles are all serviced. For a university education, this holds great significance.
Transcription also holds significance to those with sensory disabilities. A deaf student can engage in learning from a video lecture on the nuances of corporate finance when the words are transcribed below the video. This is in compliance with Section 508 of US law for Americans with Disabilities Act which requires federal electronic and information technology to be accessible to people with disabilities.
By including textual transcription with the video contents, universities and educators can position themselves at the forefront of educational reform sweeping the world. Students across all borders can be better equipped with tools to thrive and critical thinking required for the competitive world. Universities innovating in this space that leverage tech companies providing high-quality, affordable enterprise video transcriptions are the ones setting the bar for better access to quality education.